Grant Hurley | About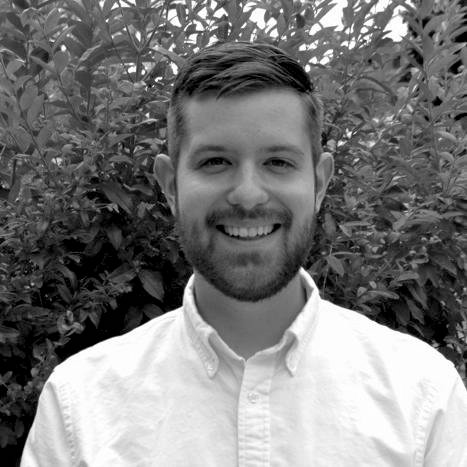 Hello. I am an archivist and librarian. I work as the Digital Preservation Librarian for Scholars Portal, the information technology service for the Ontario Council of University Libraries. I am responsible for overseeing the preservation of shared licensed content content, such as journals and books, and developing, maintaining and supporting services to enable our members preserve their own digital assets. My responsibilities include maintaining the Scholars Portal Trustworthy Digital Repository, running the Permafrost digital preservation service, and developing new services and training opportunities to meet member needs. In my service roles, I participate in committees and working groups to coordinate activities and share knowledge regionally, nationally, and internationally, and I teach workshops on digital preservation for a range of audiences. I also currently serve as Editor of Off the Record for the Archives Association of Ontario and as an Ex Officio Director and Book Design Awards Catalogue Project Manager/Editor for The Alcuin Society. I'm always happy to talk about my work with others and you can find my mentorship profile on Alimb.
I started my career as a summer archives assistant at the Charlotte County Archives in my hometown of St. Andrews, New Brunswick. I was 16 and it was my first real summer job - and it turns out, led to my career! I returned to the Archives for three summers after that, and in that time, fell in love with the exciting and dynamic work that happens in archives on a daily basis. After pursuing a research interest in Canadian literature through a BA and MA, I completed the Dual Master of Archival Studies and Master of Library and Information Studies program at the University of British Columbia in 2015.
Outside of my work, I love to cook up big meals, shake up cocktails, collect Canadian music of the 1960s and 70s, go on hikes, and read thick and thin books. I've been slowly working through WSET certification levels in wine knowledge, so hit me with your wine questions in addition to your archival ones.
Articles on my Work
"Will Anybody Care?: A Small Press Author Contemplates Archiving in the Digital Age"
2017 article by Mark Sampson in Canadian Notes and Queries no. 100 featuring myself, Jess Whyte and Natalya Rattan talking about digital archives work.
"The Alcuin Awards: Celebrating Canadian Design Through Beautiful Books"
2017 article on the Alcuin Society's 2016 awards and my work as Catalogue Project Manager.
"Grant Hurley and the Kent Family records"
2015 article by yours truly on my work experience at the City of Toronto Archives for their 2014 Annual Report.
"2014 UBC iSchool (SLAIS) MAS Co-op Student of the Year"
2014 article on my work experience at Teck Resources Ltd. and UBC Arts Co-op Award.
"UBC Celebrates Opening of Special Collections Room"
2014 article describing my work setting up UBC Okanagan's Special Collections.
"Surprise: It's Riesling and Syrah - Analysis points to British Columbia's Candidates for Signature Grapes"
2014 article on my UBC visual analytics class project to identify BC's signature wine grapes.
"Cowan Tetrapod Databases Have Evolved!"
2012 article on my work with the Beaty Biodiversity Museum.
Writing
Off the Record
I write an editorial and occaisonal pieces for Off the Record, the newsletter of the Archives Association of Ontario
Current Issues (Members Only)
34.4 - Fall 2018 | 34.3 - Summer 2018 | 34.2 - Spring 2018 | 34.1 - Winter 2018
Open Issues
33.2 - Spring 2017 "Archives in Fiction: Bear (1976)"
33.1 - Winter 2017 "Archives in Fiction: Consolation (2006)"
32.4 - Fall 2016 - Special Issue on Archives and Indigenous Issues
32.3 - Summer 2016 "Food in the Archives: The Labatt Collection"
32.2 - Spring 2016 "Food in the Archives: Cooking with Hannah Glasse"
32.1 - Winter 2016 "Food in the Archives: Benson's Strong Ale"
The Alcuin Society
Blog
I write regularly for the Alcuin Society blog on book arts, book design, and book collecting.
Book Design Awards
Preface to The Alcuin Society Awards for Excellence in Book Design in Canada, 2017.
Preface to The Alcuin Society Awards for Excellence in Book Design in Canada, 2016.
Amphora
Hurley, G. (2014). Book Traces: Preserving bibliodiversity. Amphora 168: 23-24.
Miscellaneous
Vancouver notables: Book artist Emma Lehto. January 6, 2014. Sad Mag blog post
Dispatches: Kombucha 101 at Homesteader's Emporium. November 16, 2013. Sad Mag blog post
Vancouver notables: Rick Havlak. November 2, 2013. Sad Mag blog post